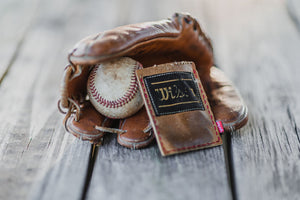 carry the game
Holiday Deals
carry the game
MADE IN USA
Become part of our rotation!
JOIN OUR MAILING LIST FOR NEWS & PRODUCT RELEASES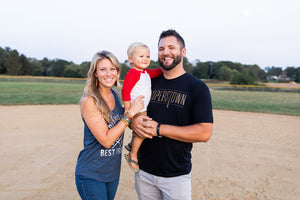 Hi! My name is Brad Yurkovich, the maker and creator of all things Yurko Sports. This adventure started from my lifetime love of baseball and all sports. 
We upcycle used baseball gloves, footballs, jerseys and pennants and create them in to functional, one-of-a-kind items so you can hold on to those sports memories!
Each item deconstructed by hand, then handcrafted and hand-stitched into leather wallets, coasters, earrings, wristbands, keychains, bottle openers and more.
Every single item is unique and different from the rest. Check out our latest collection and now...you can CARRY THE GAME!